YTR Technologies is continually expanding the boundaries of information technology and creating ripples. Find out about our latest products, achievements, and the events we are organizing. Here are the happenings we'd like to make a noise about.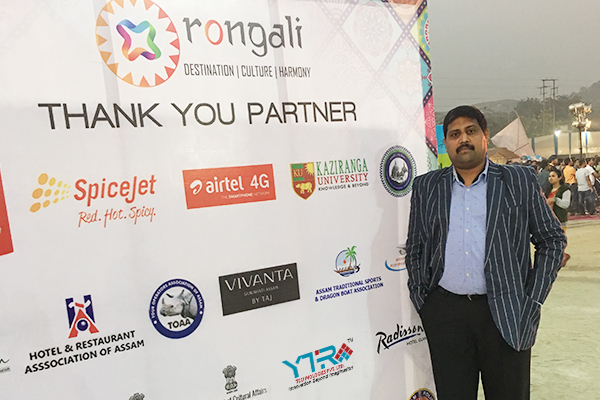 YTR Technologies partners with Assam Tourism in promoting "COME TO ASSAM DURING RONGALI"
Feb 2017
RONGALI, the biggest festival of North-East India, is a three-day fest organized by the Assam Tourism Board in order to bring forth the rich cultural heritage of Assam and to promote the state as one of the most influential tourist destinations in the country. As the official technology partner of the event, YTR Technologies helped in transforming the event participation experience through an android application that allows convenient access all the different facets of RONGALI 2017. The app gives all the information related to the scheduled events that began on 3rd of February.
---
DIGITAL INDIA AWARDS 2016
Dec 2016
Our client Madurai Corporation wins award in the category "Outstanding Digital Initiative by Local Body"
Madurai Corporation's web and mobile based integrated complaint logging and resolution tracking system, deployed by YTR technologies has won the Digital India Award 2016 in the category outstanding digital initiative by local body. The Award recognizes outstanding Local Body initiatives with a focus on providing exemplary information quality, extent of services provisioning by assessing the service maturity level, service catalogue, transparency, cost effectiveness and efficiency enhancement in terms of service delivery. The jury consisted of a team of experts including technocrats from IIT, New Delhi and National Informatics Centre, among others.